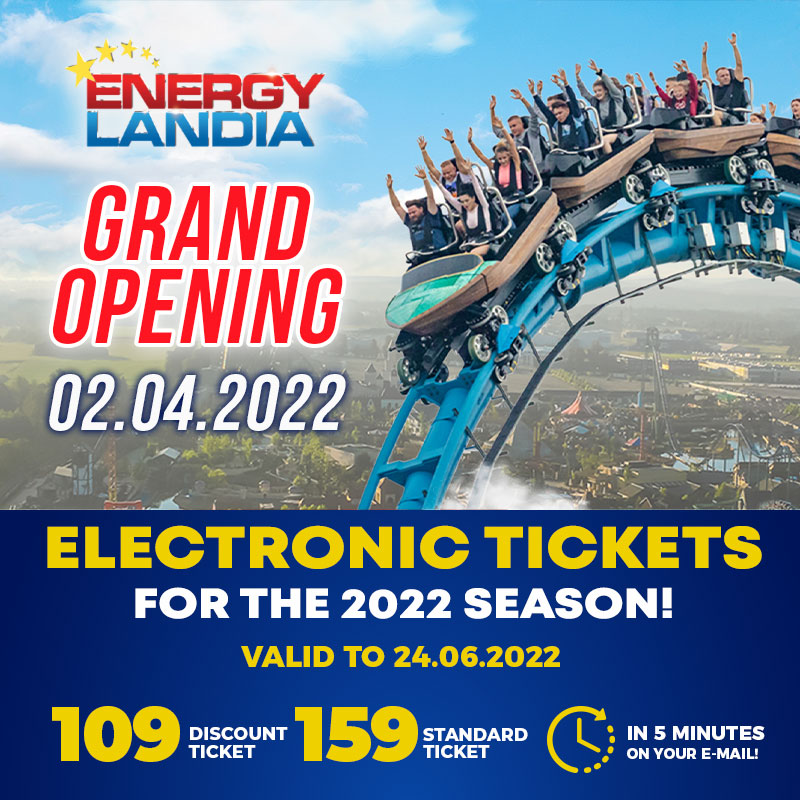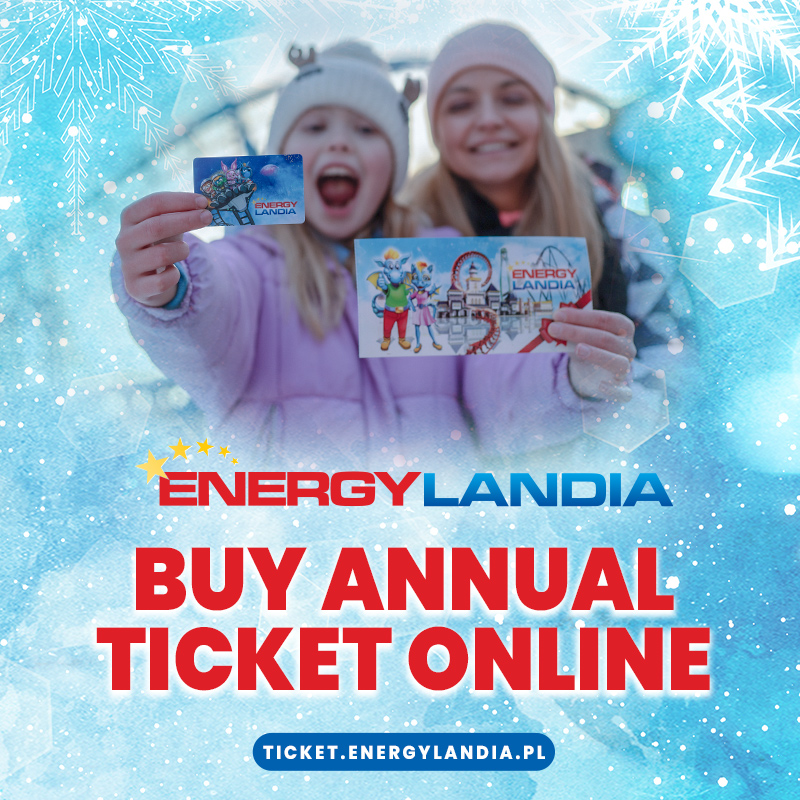 ELECTRONIC TICKETS 2022
- tickets purchased online (electronic tickets) are valid from 26.11.2021 to 24.06.2022 in accordance with the Park's Calendar.
- tickets will be sent to the email address provided at the time of order submission.
- Tickets may be shown on a smart phone. Ticket reservations and Park entry are not required
- Family tickets not available.
- Purchase of special tickets such as Birthday/Pregnancy/Special needs/European Large Family Card only possible at ticket offices on our premises upon the presentation of appropriate documents.
- Discounted ticket (one-day at 99 PLN or 2-day at 179 PLN) is available for children up to 140 cm in height and seniors over 65 years of age.
- Two day passes are valid ONLY when visiting Park on subsequent days, in accordance with the Park's Calendar.
-Electronic ticket sales regulations
-Answers to frequently asked questions: FAQ
COUPONS FOR A YEAR-ROUND TICKETS:
- the electronic coupon will be sent to the e-mail address.
- The coupon for a year-round ticket should be exchanged for a year-round ticket by October 30, 2022 at the individual ticket office of the Park.
- The annual ticket is valid for 365 days from the date of exchange of the coupon.
- The issued annual ticket is a contactless card with a photo.
- For the convenience of our guests, photos are taken on the spot in the Park.